Once all approving parties--including clients, publicists and art directors--have made their selections, it will be necessary to combine their edits into one final edit. To check for existing edits, open the project, and go to the Edits drop down menu.
In the example below, there are three edits that can be combined: two from messengers that were sent to email addresses and one edit done by the user. (If user's own edit is not necessary to obtain the final edit, it can be left out of the below steps.)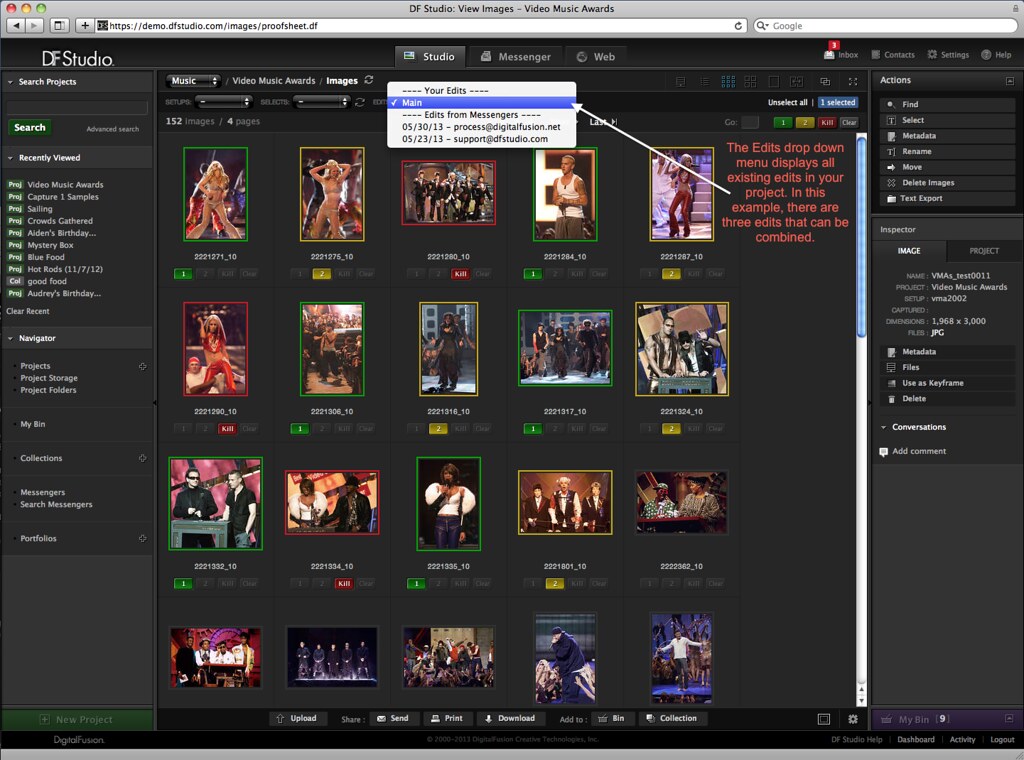 To start combining edits, click the plus sign next to the Edits menu to start a fresh edit.

Follow the steps below to create your new combined edit.

If there is a mistake in the creation of an edit, the details of the edit cannot be changed. The edit must be deleted and a new one must be created. Please note that deleting an edit does not threaten files storage in any way.